Lighting Idea for Outdoor Long Staircase
The sample is a long narrow staircase with decorative walls on both sides.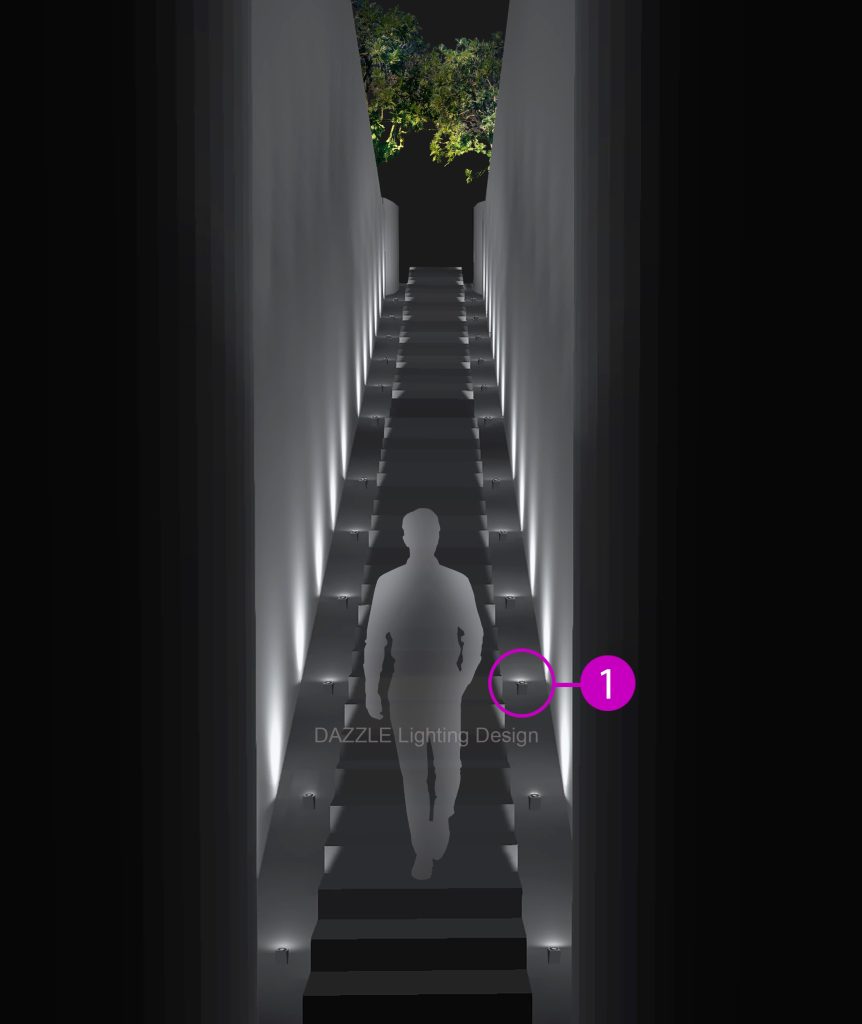 1. Uplighting decorative walls on both sides with recessed inground uplights.
The recessed inground uplight should have glare shield inside the fixture.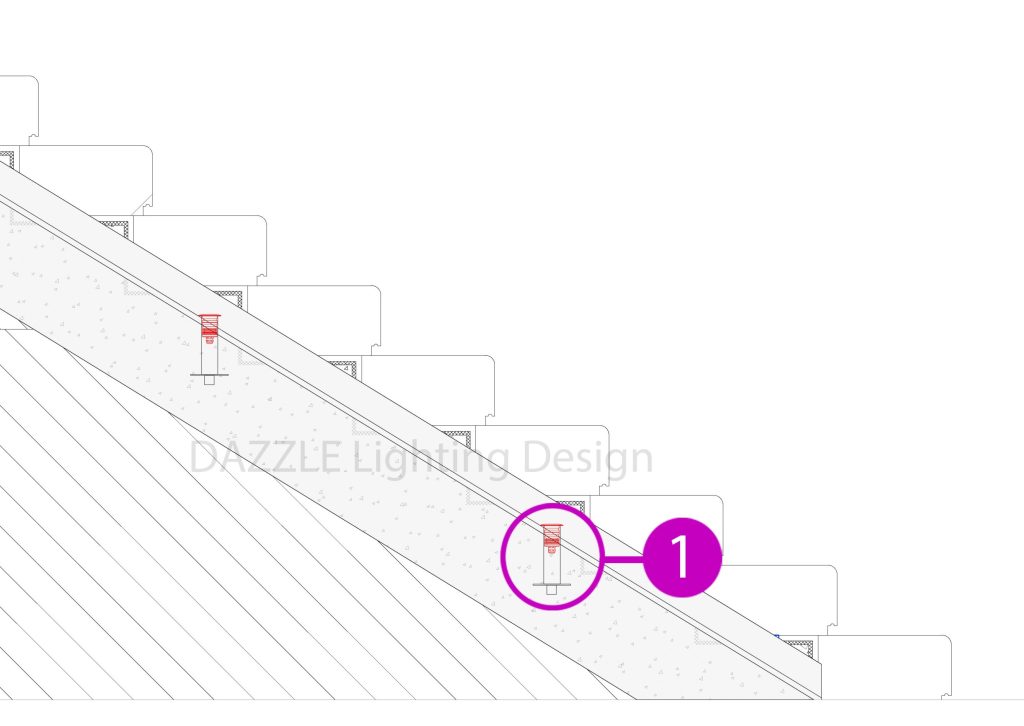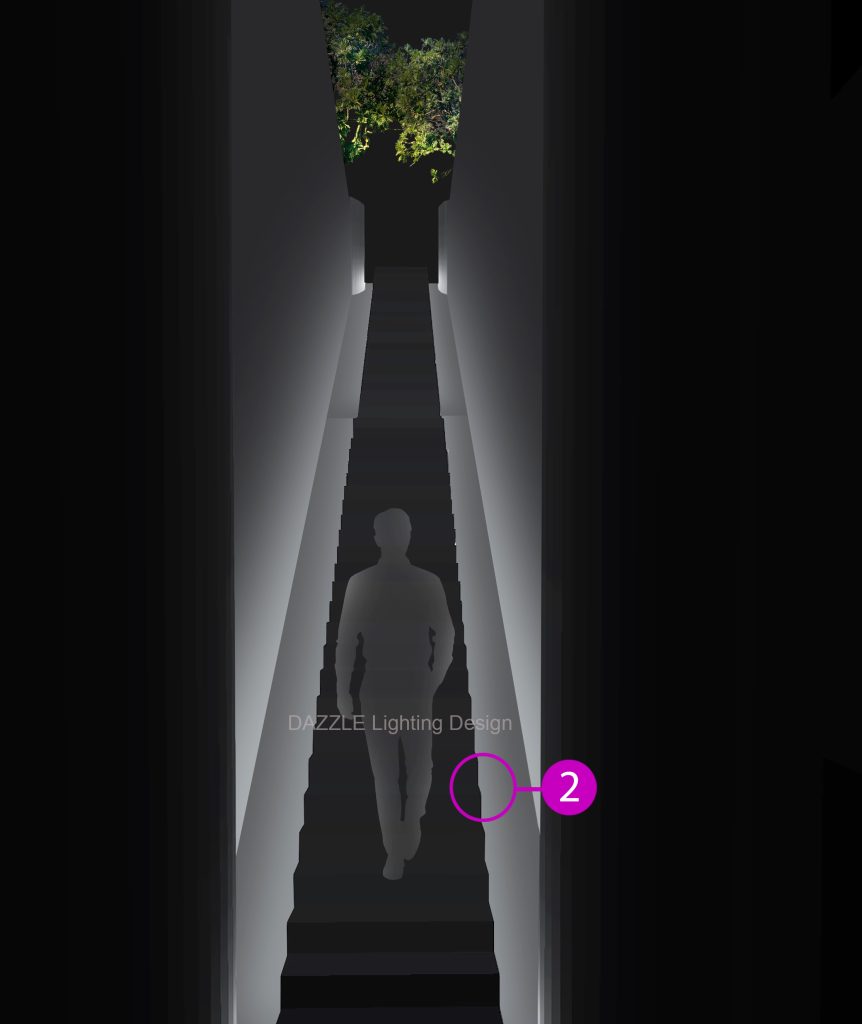 2. Incorporating the LED linear light into the side of the stair to provide
even illumination to the decorative walls.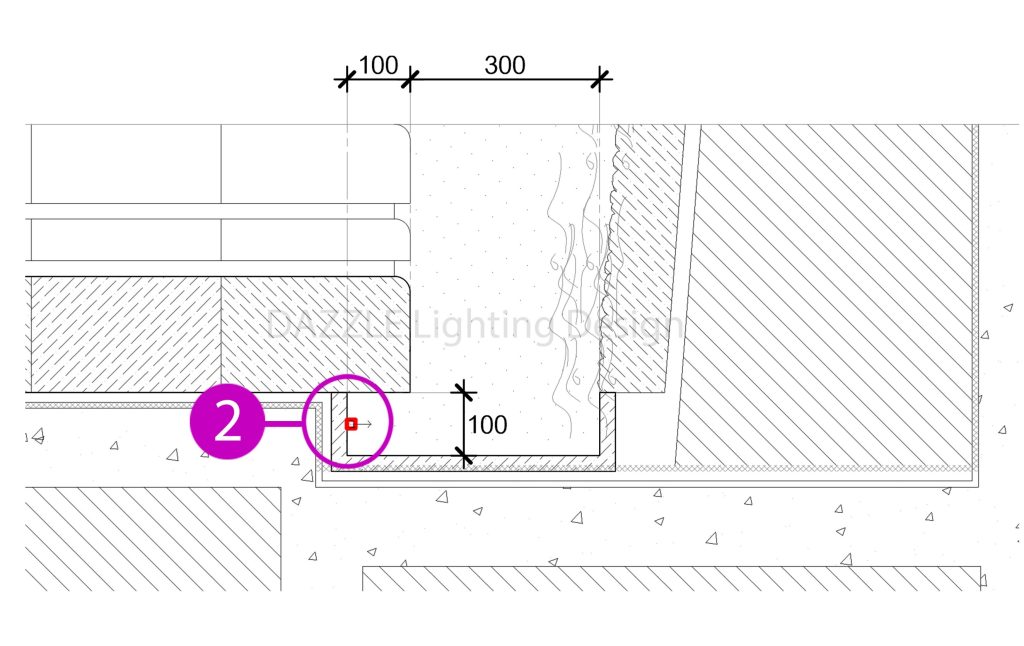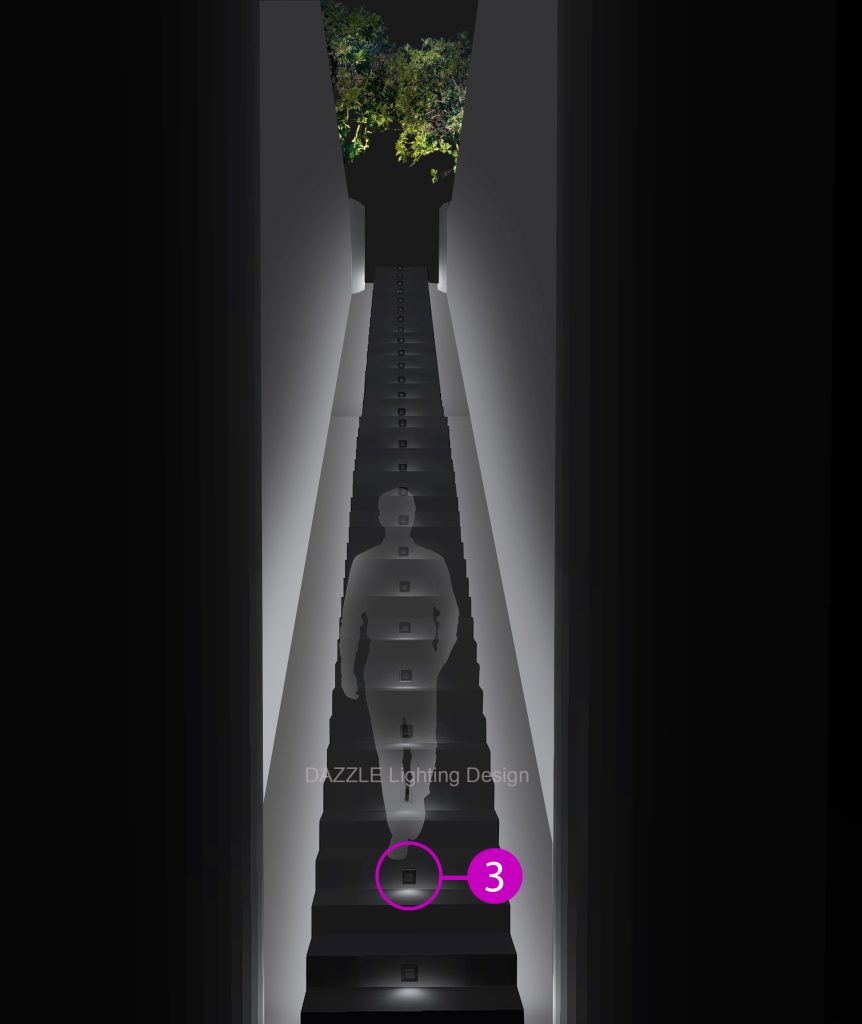 3. If the color of the stair is dark, we recommend to add steplight.
The steplight should have louver in front of the fixture to avoid glare problem when people using the stair.