Lighting for Staircase
Option 1
1. Miniature spotlights to provide lighting at the steps for safety
2. Cove light to wash the wall. This is to provide lighting to the steps at the upper part of the stair.
3. Recessed downlight for the landing.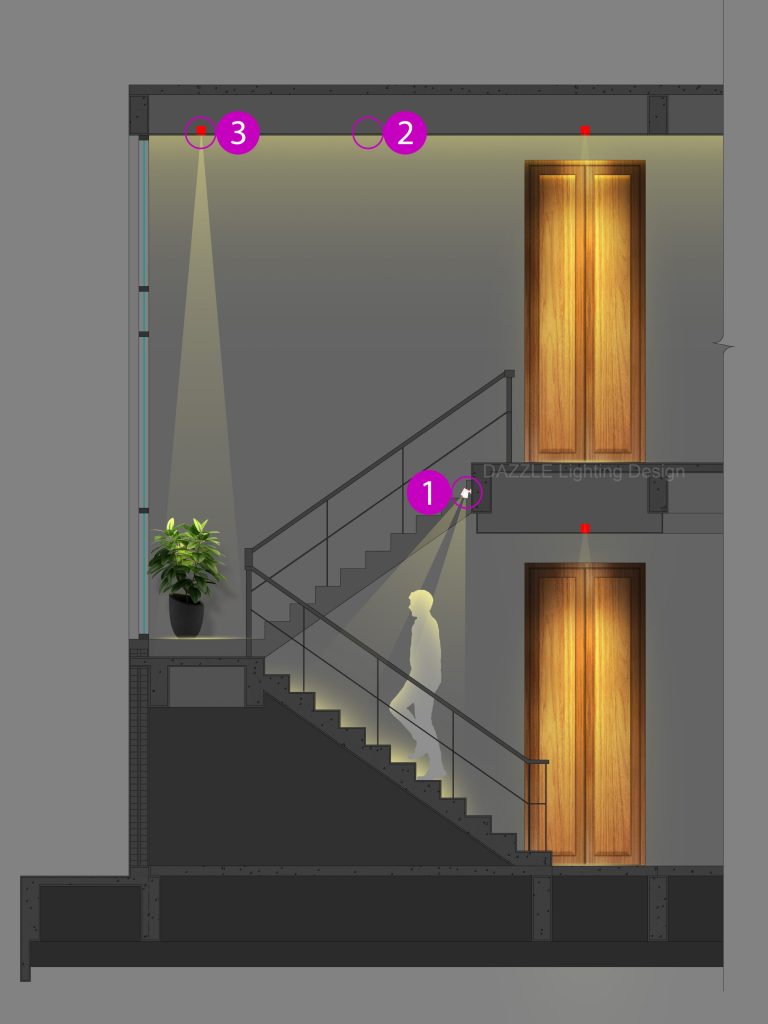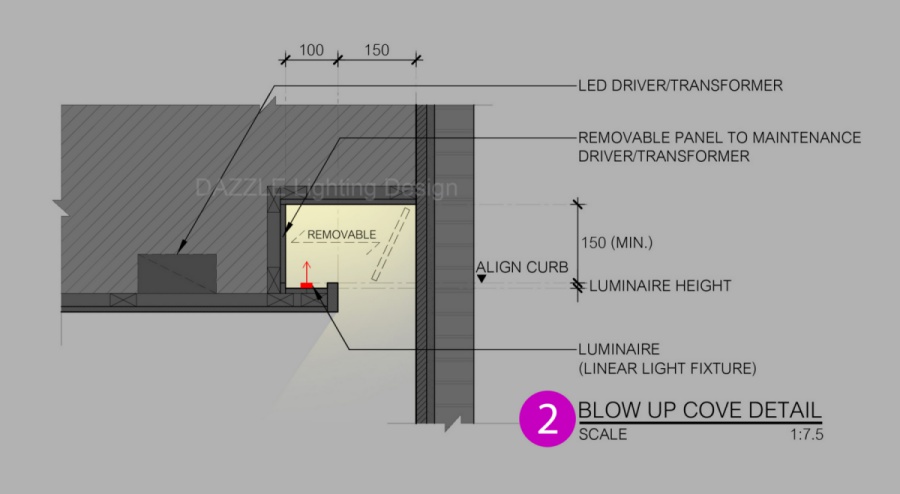 Option 2
1. Overhead pendant light is a very effective way to provide ambient light to the staircase and it also give the space a focal point.
2. Wall recessed step lights are to provide lighting at step for safety purpose.