Improvement of landscape lighting
We have done an improvement of landscape lighting for inner courtyard of Anantara Siam, Bangkok.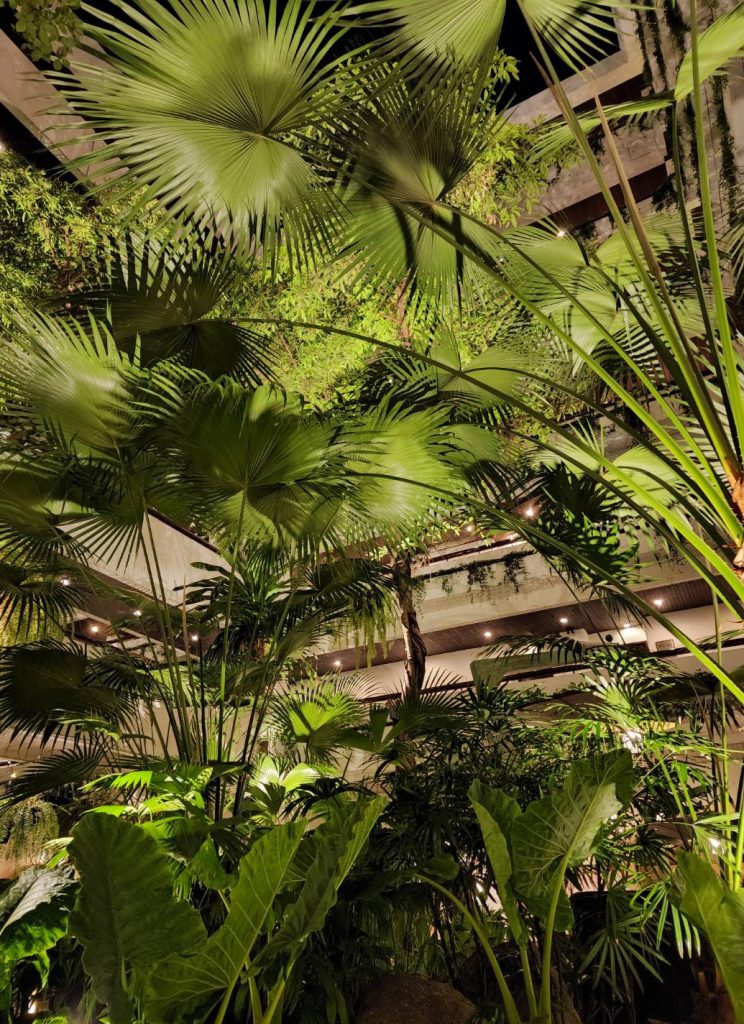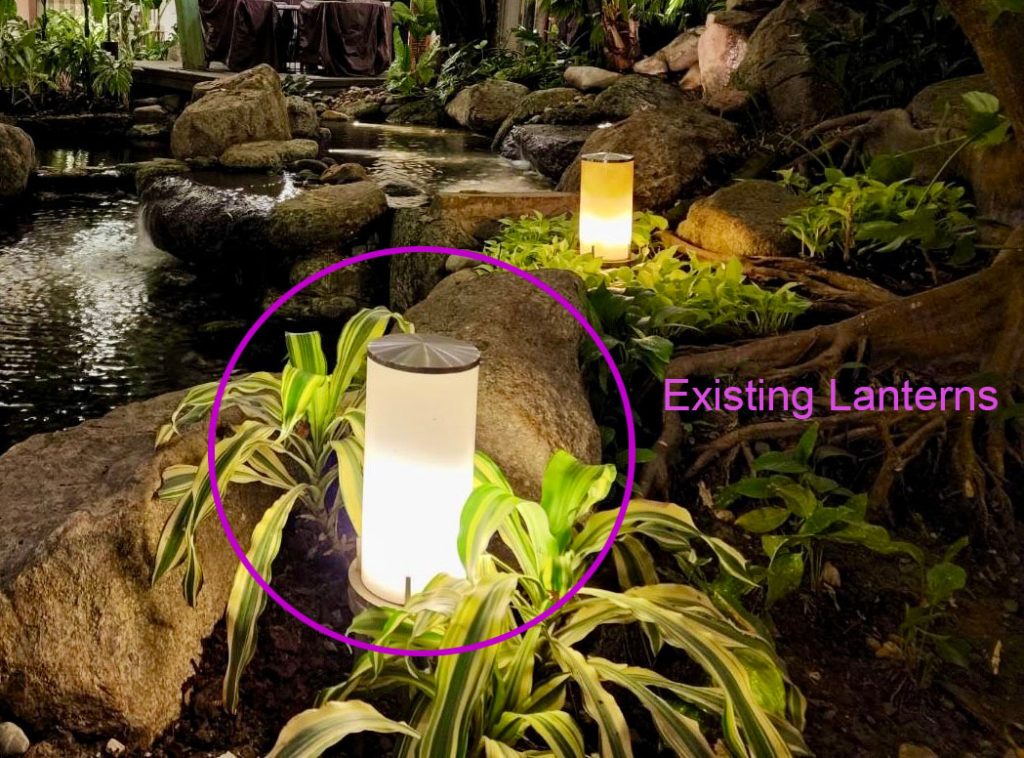 In the garden, there are several existing lanterns. We liked to keep them but the problem was that they were quite glare and drew too much attention. Therefore we added the lamp shade to them and changed the light bulbs inside to reduce the brightness and make them more dramatic.