DOWNLIGHT selection
DAZZLE's Tips to select downlight.
Recessed downlight is one of the most common ways to illuminate your modern home.
In residential project, there are 2 types of recessed downlights we commonly use.
Recessed adjustable downlight
Recessed fixed downlight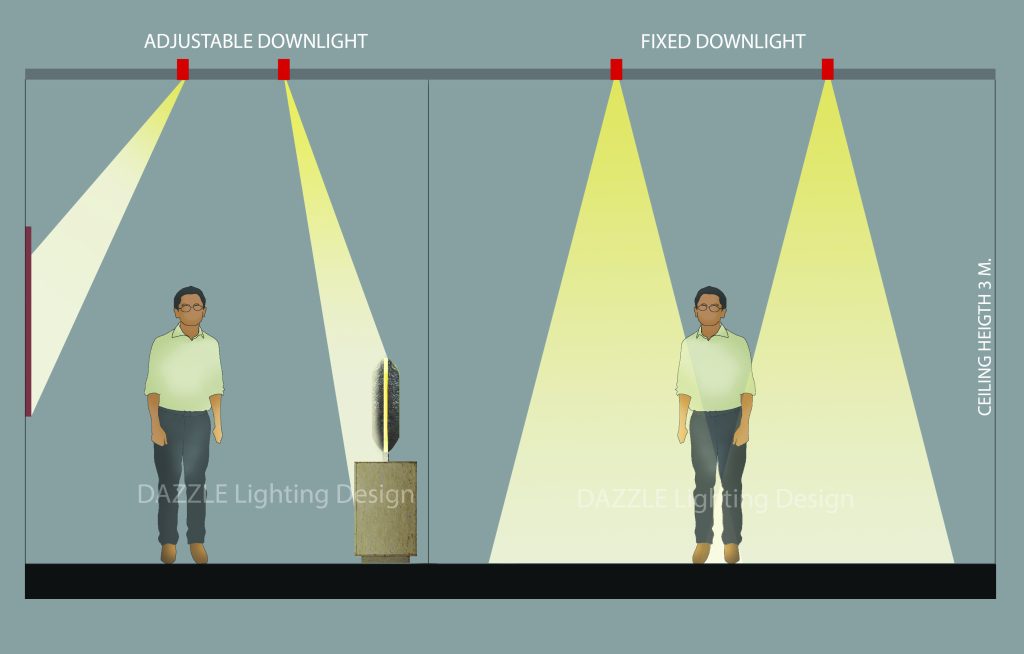 Adjustable downlight has the ability to be adjusted or tilted. It is often used to illuminate a specific area or to highlight a feature, sculpture, artwork on wall.
Fixed downlight cannot be adjusted. It point directly downward. The primary purpose is for general lighting on the floor.
Sample of the recessed adjustable downlight – "MODULEX"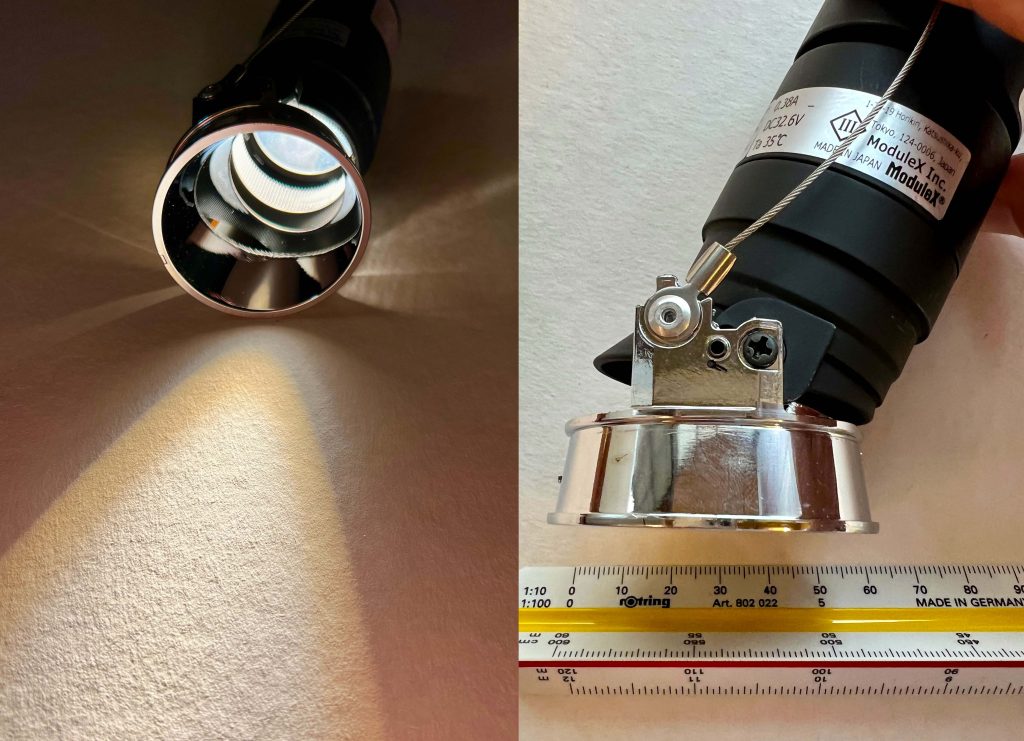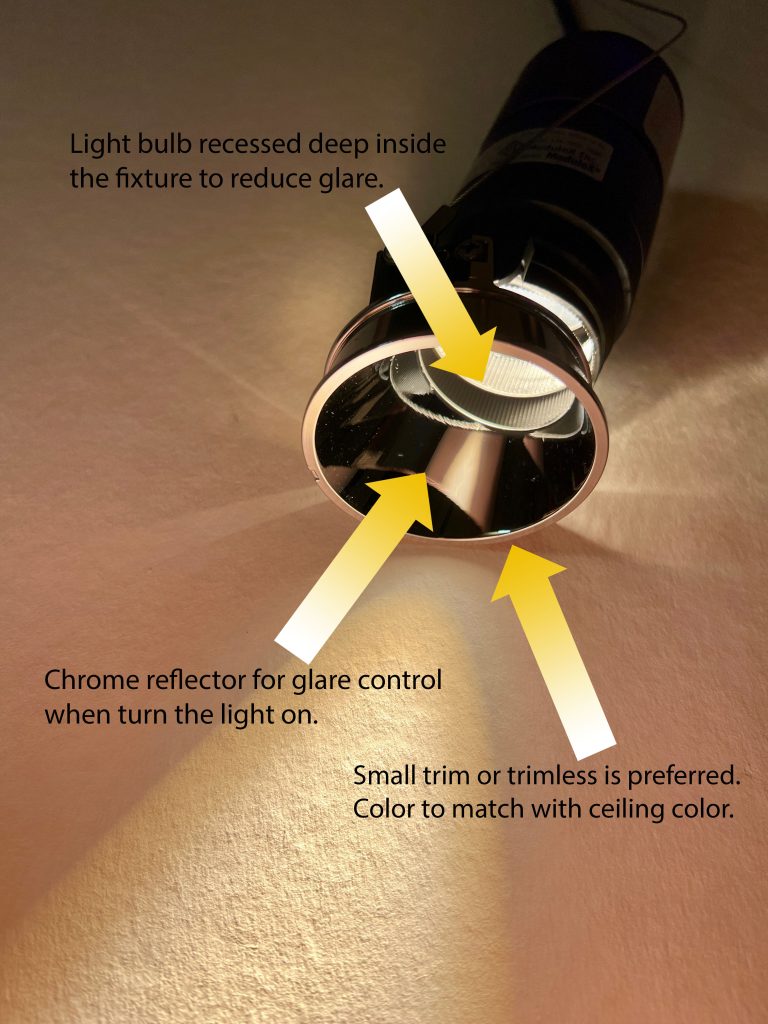 Sample of the recessed fixed downlight – "ENDO"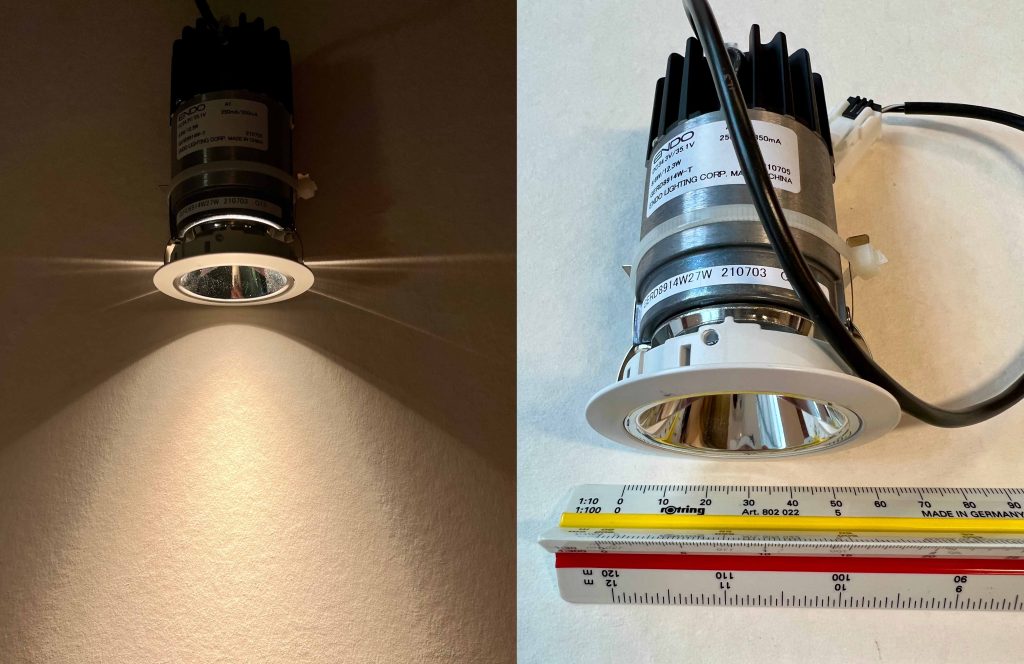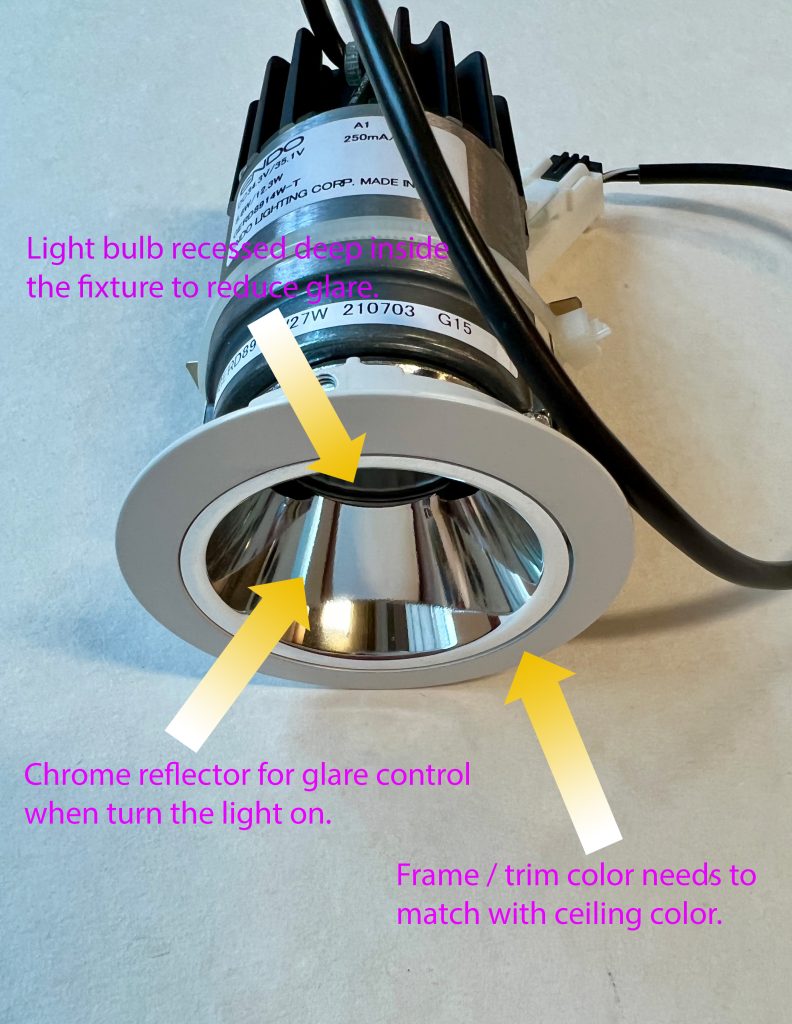 Our criteria for downlight selection
The frame / trim color of the recessed downlight needs to match with ceiling color. Trimless also can be an option.
Diameter of the recessed downlight in normal ceiling height (2.50-3.80 meter) in residential project should not more than 10 cm.
Beam angle, if we like to accentuate the object, narrow beam (10-15 degree) should be used. If we like to create the general light with soft diffuse lighting, wider beam (4-50 degree) should be used.
The reflector of the downlight should be chrome or mirror finish for glare control.
We normally use LED 12-15 Watt to accommodate the ceiling height 2.40-3.80 meter.
The color temperature for residence should be warm, 2700-3000 K.
Light bulb should be recessed deep inside the light fixture to reduce glare.
Lamp Efficacy (Lumen per Watt) & Lamp Life